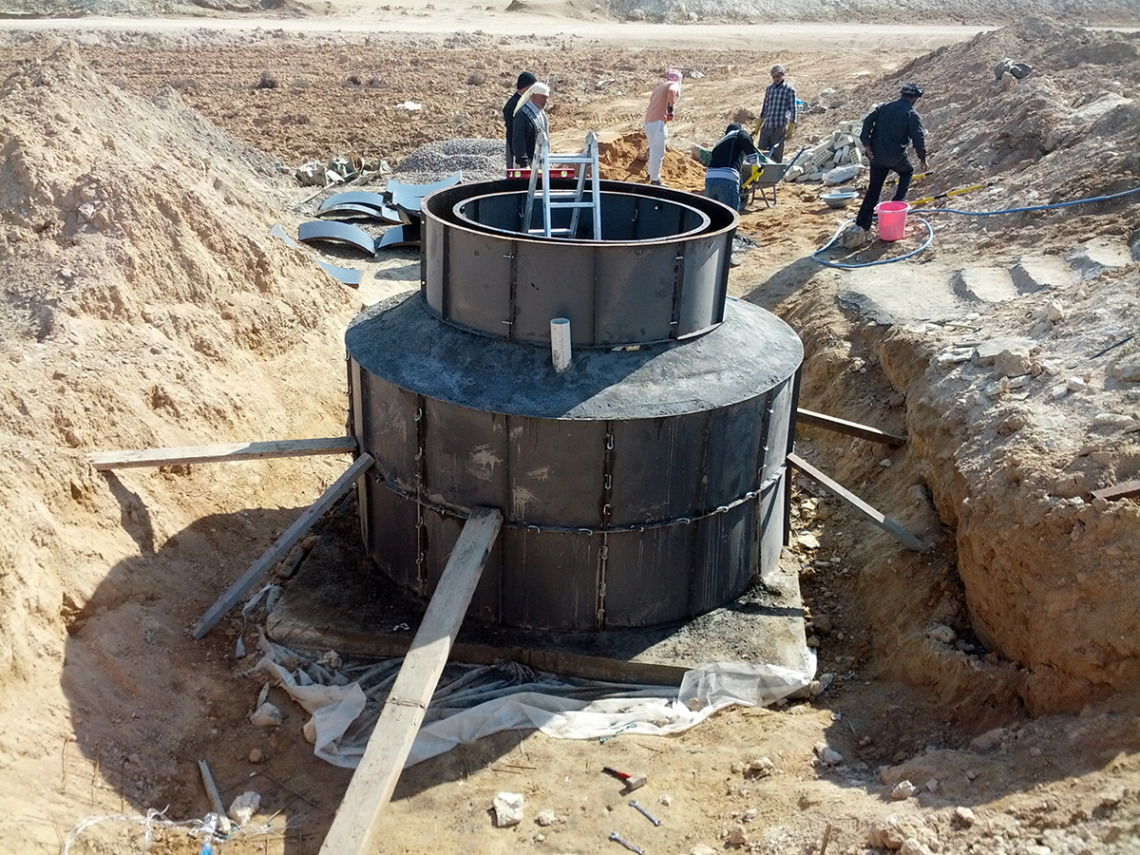 The project in Al Najaf, Iraq was run by our member Taha Majeed Lafta, Chemical engineer form the Ministry of Science & technology, Renewable energy directorate.
T.H. Culhane made a trip to Iraq in the Spring of 2013  sponsored by the U.S. Embassy under the stewardship of Frank Finver.  In Iraq  Culhane led biogas building workshops at the US Embassy, UNAMI (The United Nations Mission in Iraq), MOST (The Ministry of Science and Technology, Baghdad) and the US Embassy in Erbil.  The embassy kindly purchased the steel molds for the Puxin 10m3 biogas system and we gave them as a gift to the Iraqi people.  Once the molds arrived and cleared customs, Engineer Majeed, who had built ARTI style digesters with Culhane at MOST and who had been working in the field of biogas construction for several years, built Iraq's first community scale biodigester at a holy shrine outside of Baghdad.
(Read about it in National Geographic here: http://energyblog.nationalgeographic.com/2013/05/24/iraqs-green-zone-gets-greener-with-biogas-and-other-clean-energy-solutions/)
Taha writes,
"The idea for this project  started from last year , when we meet with the managers of investment in the holy places in AL-Najaf , we talk about the advantage of transfer waste to energy specially from animal waste , in this time they was preparing to establish a big farm for farming vegetables and making large cattle barn ( about 6000 cow ) and sheep ( about 15000 sheep) and large chicken ( about 100,000 chickens ) .
After we give presentation about the kind of digesters and the production of biogas and its used they decide to cooperate with us in this field and they ask us to install the first puxin 10 cu.m digester in there farm to be as a experiment to how we can turn the farm animal waste to biogas and fertilizer and in same time assist the families how work and live inside the farm to have good and clean source of energy and develop the health for the children there ."